Guan Hoe Soon Restaurant has been serving Authentic Peranakan Cuisine in Singapore joo chiat area Since 1953.
The restaurant is set in an idyllic atmosphere where the main concerns are the quality and authenticity of the food served.
Not sparing any effort, the original taste of Peranakan cuisine has been preserved here, using the freshest ingredients and a select choice of spices in preparing our delicacies.
From the 60's to the year 2022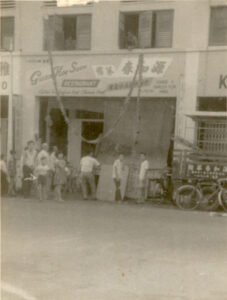 Lighting firecrackers during Lunar Chinese New Year in the 60's.
Our Restaurant Cutlery During The 60's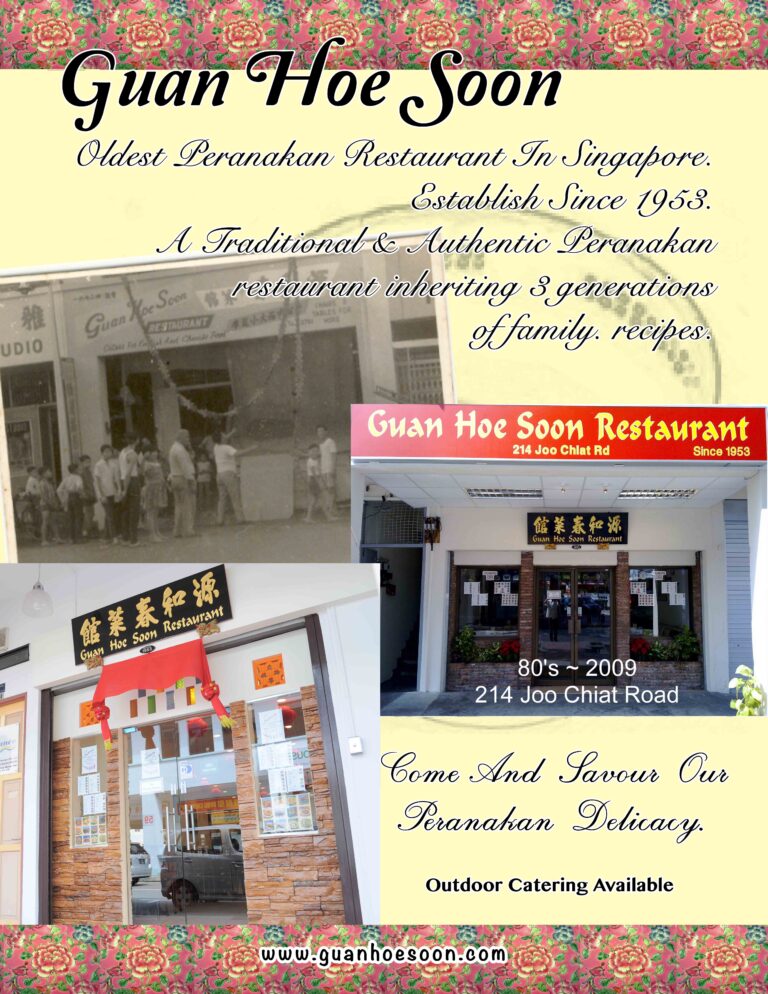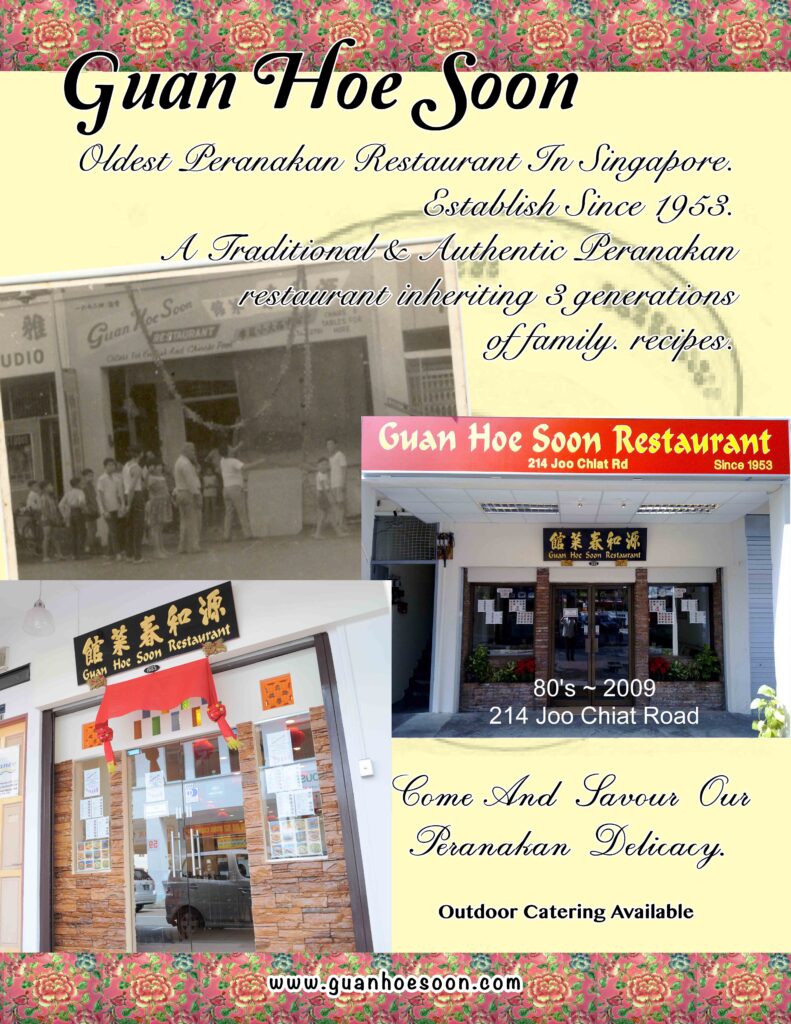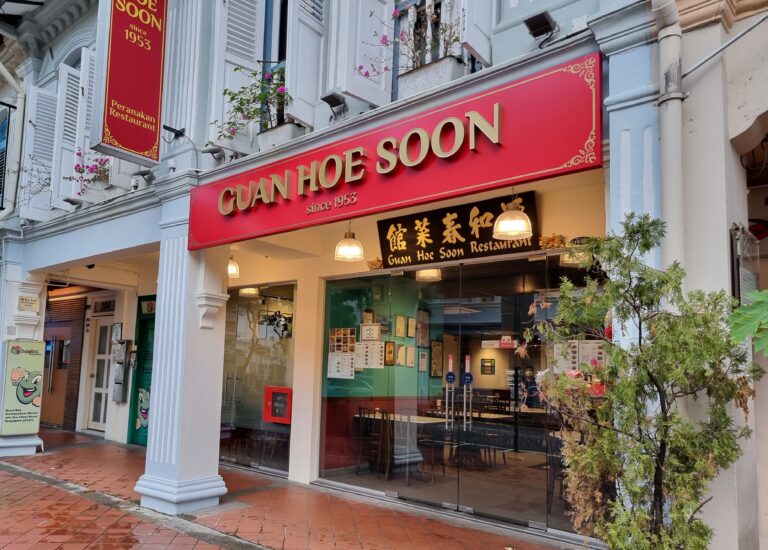 Our restaurant location history from the 60's till now.
Keeping close to what was handed down thru the generations Guan Hoe Soon Restaurant is able to upkeep numerous Peranakan dishes which are hot favorites with our restaurant patrons and catered-food clients!
By using fresh ingredients, our customers can be assured of good tasting, mouth watering nonya food being served. Giving their guests a good and lasting impression.